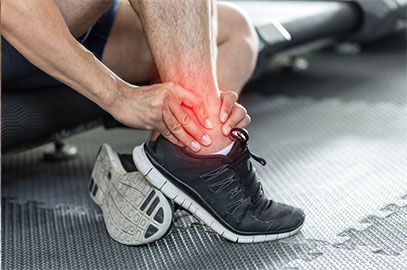 3 Sports injuries
From an athlete's perspective the most important instrument in their career is their body. If you are an athlete, you know how important it is to be in tip top shape and feeling healthy throughout the season. No matter what the sport the most important areas that are most vulnerable to injury are the feet and ankles. So, we know how important it is to be pain and injury free especially when it comes to your feet. Here at Brick Foot & Ankle Center, PC we treat athletes from the professional, collegiate and high school level. We offer treatment that is used in professional baseball, football and basketball  teams and want to share with our patients the most current and innovative treatment to get you back on the field quicker. There is one thing we cannot deny and that is your feet and ankles take the brunt of the stress when playing most sports. From the professional level to your weekend warrior injuries can come in many different forms.
Over time this daily or weekly wear and tear can lead to different types of overuse injuries. These overuse and traumatic injuries can prevent any athlete from being the best on the field and may result in chronic pain if not treated appropriately.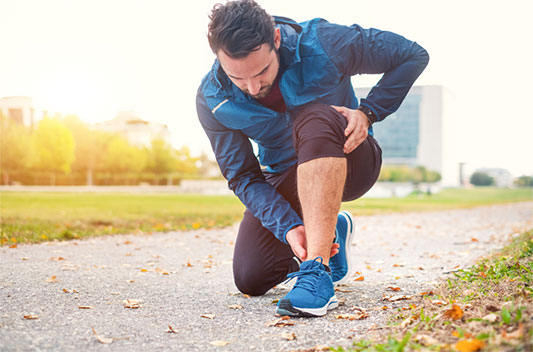 Some of the most common overuse injuries we treat include:
Shin Splints (pain in front of the shin bone)
Metatarsal Stress fractures
Achilles Tendon Ruptures
Sesamoiditis (pain underneath the big toe joint)
Treating Sports Injuries:
Our doctors at Brick Foot & Ankle Center will perform a thorough evaluation and examination of your foot and ankle and focus on injury site. Our office provides in house radiographic and ultrasound evaluation and saves the extra trip of going to an outside facility so we can diagnose your problem right away.
Most sports injuries respond well to rest, ice, compression and elevation. However, there are more severe and significant injuries that may require greater attention and immobilization. In our office we have in house physical therapy and take a personalized approach to each patient. No matter what condition you may have developed, you will need to take time to allow your body to heal and repair itself. If you are an athlete and have hurt your feet or ankles, do not hesitate to contact Brick Foot & Ankle Center as we have treated many collegiate and professional athletes and have all the most innovative resources to treat you in the best possible way. Please make an appointment through our online "Make An Apointment" tab and we will see you soon!